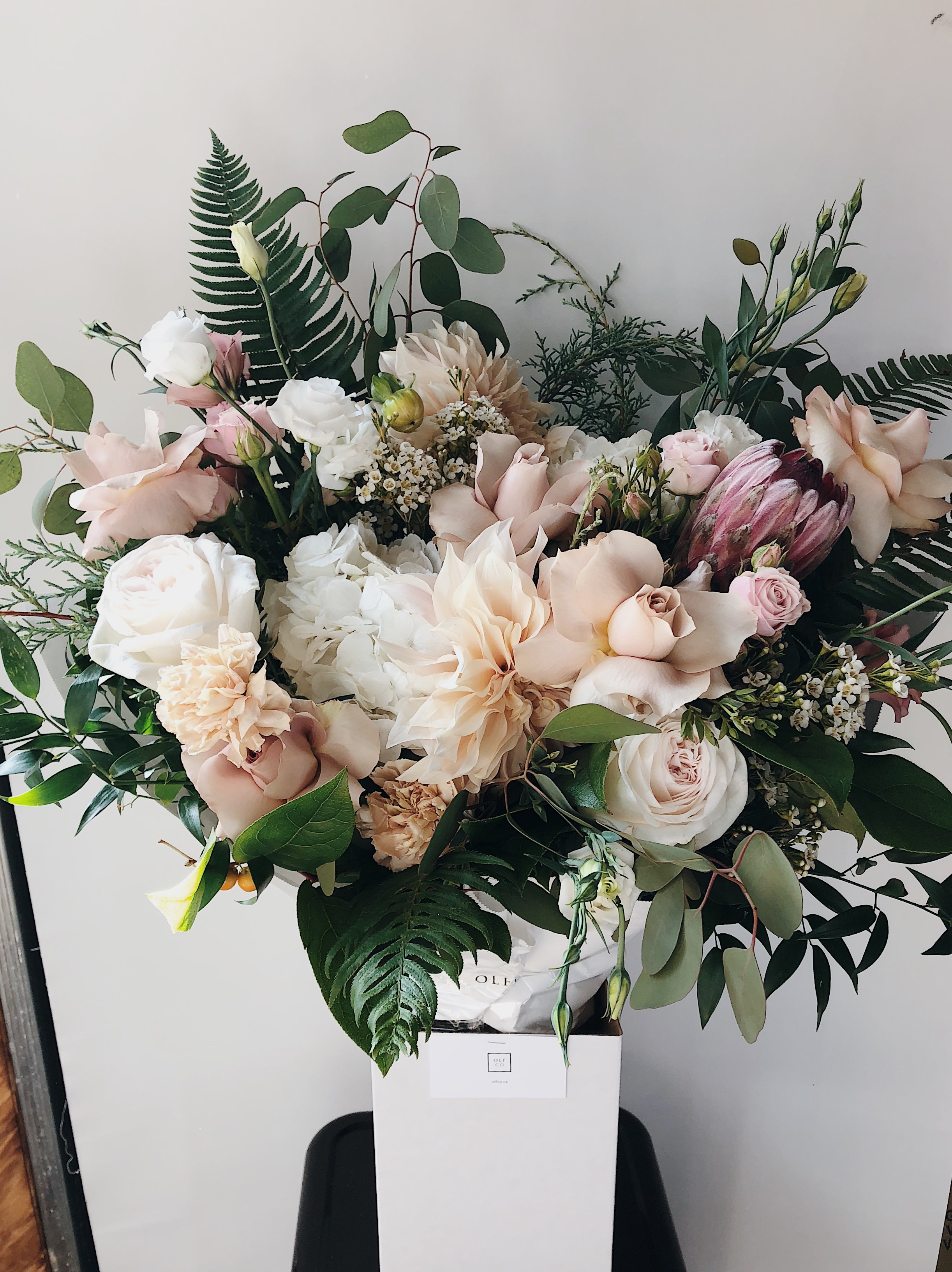 OLFCO Custom
Custom-designed orders for life's most important moments. Let us know what you're looking for (ie. flowers and/or a colour pallet) and we'll design you something to help that important moment stand still.
Please allow at least 48 hours in advance for ordering. Delivery addresses out of area are available, but call our shop to find pricing.
Available with a glass vase.
Photo Credit: @filosophi