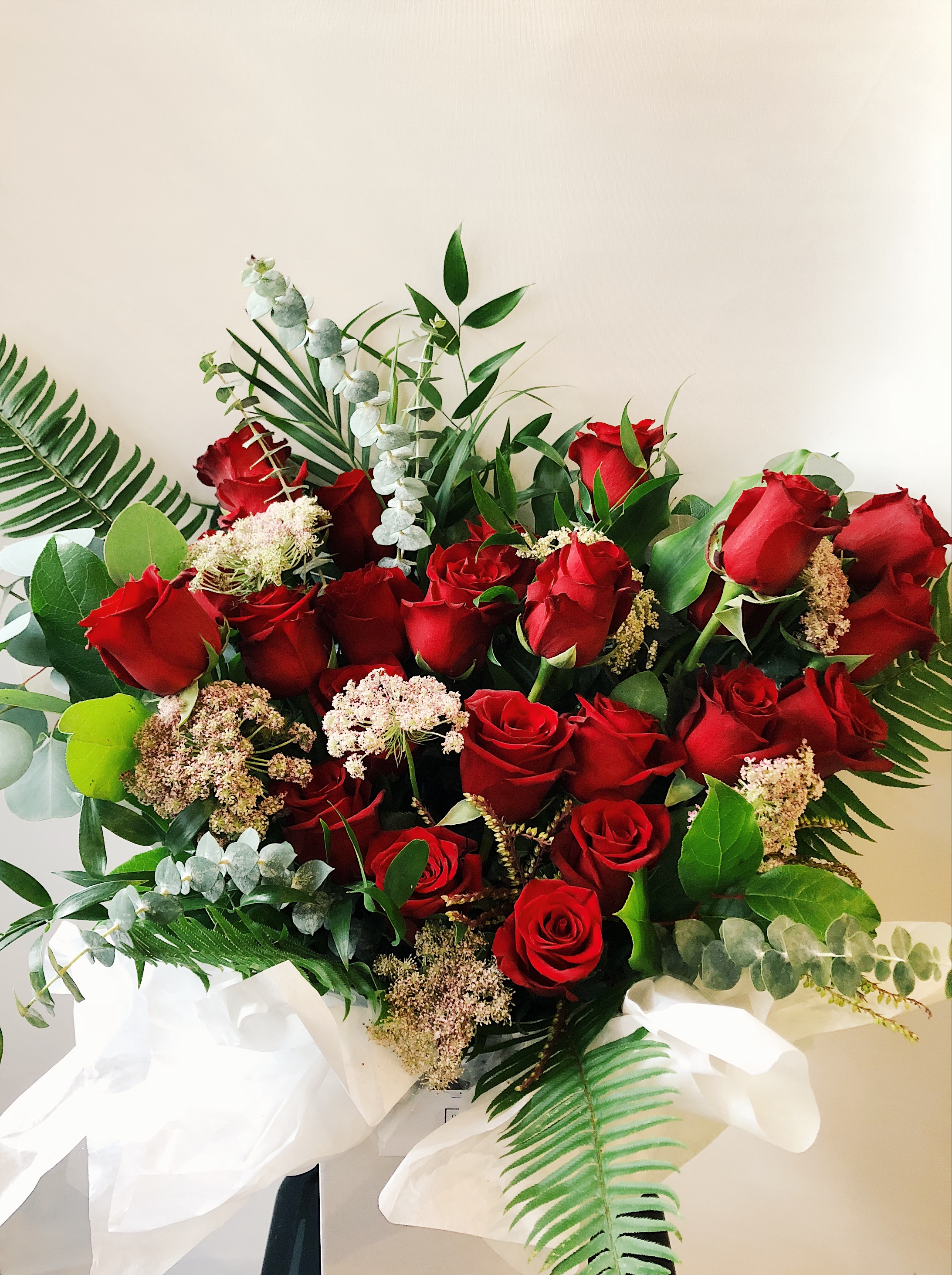 Rose Bouquet
So Classic! Oh so romantic!
A lush bouquet of roses filled with texture and made with love.
Available in:
Classic Red

Other: Feel free to specify desired colour at checkout (single colour of rose. ex. all white, all quicksand, all pink etc.) Subject to availability.

Assorted: A lovely mix of our best roses.
Please allow one week's notice for specific colour requests (including red)